APPOINTMENTS AND FEES
We welcome telephone and email inquiries and are happy to answer any questions thoroughly and confidentially. There is never a fee for this. Please feel welcome to
contact us.
413.253.9558 / Dr.Klate@AcupunctureCenterofAmherst.com


THE INITIAL VISIT
The purpose of your first visit is to:
Develop a thorough understanding of your reasons for seeking acupuncture treatment,
Determine if this treatment is the most appropriate for you at this time,
Clarify goals regarding the various dimensions of your health and well-being that this holistic approach to healing might be able to be of help with,
Project the course of future treatment if it is recommended and the outcome to be expected,
Answer any other questions you may have.
The session begins with an interview where we discuss the detailed nature and history of your concerns, including how they began, what kinds of diagnoses you have received, what kinds of treatment have been tried, how your condition has changed, how your concerns affect your life, work, recreation, etc., and how things are at the present time. More general information may also be gathered to help illuminate these most important problems in the context of your overall health and life. If appropriate, physical examinations will be performed to provide more information about presented problems and also to assess general qualities of health. Diagnostic techniques from Traditional Chinese Medicine, including an elaborate system of pulse diagnosis, will generally be included. Usually an acupuncture treatment will be provided as well.
This session concludes with a consultation with ample opportunity to discuss questions and concerns. Insight from the analytic perspective of this system of medicine will be shared. You will be advised as to the suitability of acupuncture in your particular needs, the benefits which might be expected, and the most advantageous course of treatment. Naturally this is all conducted in complete confidentiality.
The fee for this session is based upon the amount of time that proves to be required. Please contact the office for current information.
ACUPUNCTURE SESSIONS
Each subsequent visit includes an evaluation of changes since the previous session, a discussion of other concerns which may be important at the time, follow-up assessment as required, and the acupuncture treatment. The average length of each regular office visit is 45 minutes.
The fee is per visit, no matter how much time is required. We strive to be able to offer our services to most people in our community and as such our fees tend to be lower than is typical for the standard of service we provide when offered elsewhere by a specialist with equivalent seniority in this field to Dr. Klate. A subsidized fee structure is available in circumstances where our standard fee places access to treatment beyond the means of a particular person. Please contact the office for current information.
SCHEDULING
All services are arranged by appointment only. Patients who are already under our care are naturally given priority access and appointments can usually be arranged on short notice, as required. Early morning and evening appointments are sometimes available.
We are happy to welcome new patients into the practice as space permits, however, as this practice has been full for many years, there may be a wait for an initial appointment. Please feel free to inquire about the current situation as this changes. Once you have been seen here and accepted into this practice, subsequent appointments can be arranged on short notice as required.
INSURANCE
Over the years we have struggled to maximize the effectiveness of the care offered here and at the same time coordinate with the requirements of the ever changing insurance. At last we have concluded that we will no longer accept insurance as we find it to be an interference with our patient relationships. If you have insurance that may reimburse you for the treatment we provide, we will issue statements of services and fees that you are welcome to submit to your insurance company.
We are sensitive to the costs involved in being cared for here and so we continue to offer a sliding-scale fee system.
Medicare and Medicaid do not pay for acupuncture treatment.
We also regret that we can no longer accept Worker's Compensation due to inadequate rates of compensation and unreliable coverage.
TELEPHONE CONSULTATIONS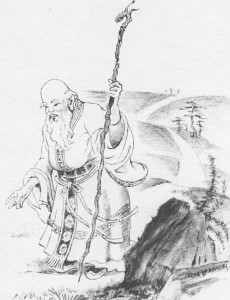 Acupuncture treatment can influence life on many levels. For patients in this practice, conversations of greater length or frequency than may be possible during office visits to discuss pertinent issues may be of interest from time to time, to discuss various dimensions of life influenced by acupuncture treatments in order to help integrate and fulfill the energetic changes encouraged by the treatment process.
Some people may appreciate the value of a consultation regarding some matter of importance about which they are seeking insight or guidance while not necessarily feeling the need for a treatment. Also, you may wish to discuss issues of consequence when you are not able to come to the office or when the office is closed.
To serve these interests, telephone consultations may be reserved just as are office visits. Conversations may pertain to matters we are directly addressing with acupuncture, or other concerns about which you feel insight and guidance may be helpful in liberating and balancing energy with the objective of enhanced clarity, effectiveness, well-being, and fulfillment.
The fee will be in accord with one's customary fee pertaining to acupuncture treatment sessions for up to a half hour of conversation for those currently being cared for in this practice. This service is also available for those not currently in the practice for the standard treatment fee. Please contact the office for specific information.
Whenever possible and to ensure availability, telephone sessions should be scheduled in advance. Just as with in-office appointments, we ask for mutual respect of a reserved time and the fee will apply if advance notice is not provided for an appointment that must be cancelled. Short notice sessions may also be possible from time to time. Telephone charges, if any, are the responsibility of the patient.
As always, there is no charge nor need for prior scheduling for brief telephone contact required by patients during office hours.