TRADITIONAL ACUPUNCTURE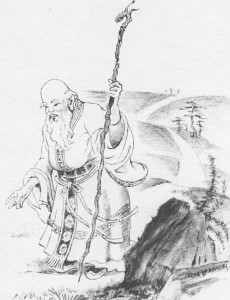 Traditional acupuncture is a central part of the oldest continually practiced medical system in the world. It originated in China several thousand years ago and has undergone many centuries of refinement. Its maturation is chronicled in hundreds of volumes of classical commentary detailing the observations of clinicians throughout the centuries. It has served the healthcare needs of millions of people, and continues to do so today. In contemporary China, and now in many other parts of the world, it is an integral part of present day comprehensive medicine.
This is a sophisticated and coherent system of medicine with highly evolved principles of anatomy, physiology, pathology, diagnostic technique, and therapeutic intervention. Being holistic, it embraces the multi-layered interweave of physical, emotional, psychological, spiritual and environmental influences which are expressed in the presented disease or disharmonious state. A skilled practitioner is capable of profound understanding of the unique inner dynamics of each person's system, while also being able to address the immediate health crisis as it arises. Because of this versatility, the level and approach to treatment can be determined by the circumstances, needs, and interests of each individual patient.
Acupuncture influences body functioning through an extensive network of therapeutic electro-conductive points distributed over the surface of the body. These are stimulated with exceedingly fine needles, with massage pressure, or with the application of heat. The traditional Chinese name for this electro-conductive presence is Q'i (pr. chee).
Modern scientific investigation has in recent years confirmed the effectiveness of acupuncture and clarified some of the biomedical mechanisms by which it works. It is endorsed by the National Institutes of Health and is gradually becoming a commonly offered adjunct to the standard treatments of contemporary clinical medicine.
Treatment begins with a comprehensive investigation of all presented concerns leading to a diagnosis according to the principles of Chinese medicine. The objective whenever possible is to move towards enduring change, rather than merely producing temporary relief.
ACUPUNCTURE IN THE UNITED STATES

The United States is one of the countries in which acupuncture has most recently grown significantly. It has been practiced widely throughout Europe and Asia for a much longer time. In this country, its development as a profession has been dramatic since the mid-1970's. Dr. Klate was privileged to be among the pioneering practitioners in this region at that time, helping to cultivate high standards of practice and support the education of other practitioners.
In 1997 acupuncture received the enthusiastic endorsement of the National Institutes of Health. Ongoing research demonstrates its effectiveness in the treatment of numerous conditions with contemporary studies being published regularly.
The profession of acupuncture is regulated differently in each state. Here in Massachusetts, acupuncturists are licensed much as are medical doctors, with carefully administered comprehensive requirements of education and examination under the supervision of the Commonwealth of Massachusetts Board of Registration in Medicine. All Licensed Acupuncturists (Lic.Ac.) have acquired their skills through years of study and practice and have proven essential competence before being licensed. There are also stringently enforced ethical standards of practice and continuing education. Of course, the practical qualifications and specialized skills of acupuncturists will vary with experience, as they do for all professionals.
In some other states the standards of practice are not as high and one must carefully investigate the background and reputation of a practitioner in such locations.
There are several reputable organizations that serve to ensure standards of competence in this country.
The National Institutes of Health (NIH), the official agency of the U.S. government with the mission to investigate health care modalities to safeguard the well being of Americans, has endorsed acupuncture for many conditions. Research references for specific conditions are available at the NIH website.
The National Commission for the Certification of Acupuncture and Oriental Medicine (NCCAOM) administers a comprehensive national examination conveying board certification.
The National Council of Acupuncture Schools and Colleges (NCASC) accredits professional practitioner training programs.
The National Acupuncture and Oriental Medicine Alliance (NAOMA) and The American Association of Acupuncture and Oriental Medicine (AAAOM) are professional membership organizations which promote the interests of practitioners and their patients.
Note: M.D.s typically do not receive training in acupuncture as part of their standard education. A doctor who undertakes to practice acupuncture may voluntarily choose to complete extensive post-graduate training in order to practice competently, but no special examination or licensure is legally required to assess competence. Consequently, while some physicians have seriously pursued education in this field, others practice it in only a rudimentary form and the understanding and expertise of physician practitioners varies widely.
ABOUT NEEDLING AND STERILE PROCEDURE
Most people in our culture associate the therapeutic use of needles with the hypodermic syringe used to inject medications into the body. Acupuncture is nothing like this. The needles we use for acupuncture treatment are exceedingly slender, barely more than the thickness of a hair. There is nothing in them or on them.
The placing of the needles is done with the utmost skill and gentleness, usually just beneath the surface of the skin, and often with no discomfort at all. Sometimes there is a sensation of electricity or heaviness near the area of treatment. Any occasional momentary discomfort rarely if ever approaches that of hypodermic injection. More often than not the treatment experience is one of profound relaxation.
Massachusetts law mandates extremely strict sterilization requirements for licensed acupuncturists. We use only the finest presterilized, disposable needles, while scrupulously following all essential antiseptic procedures.